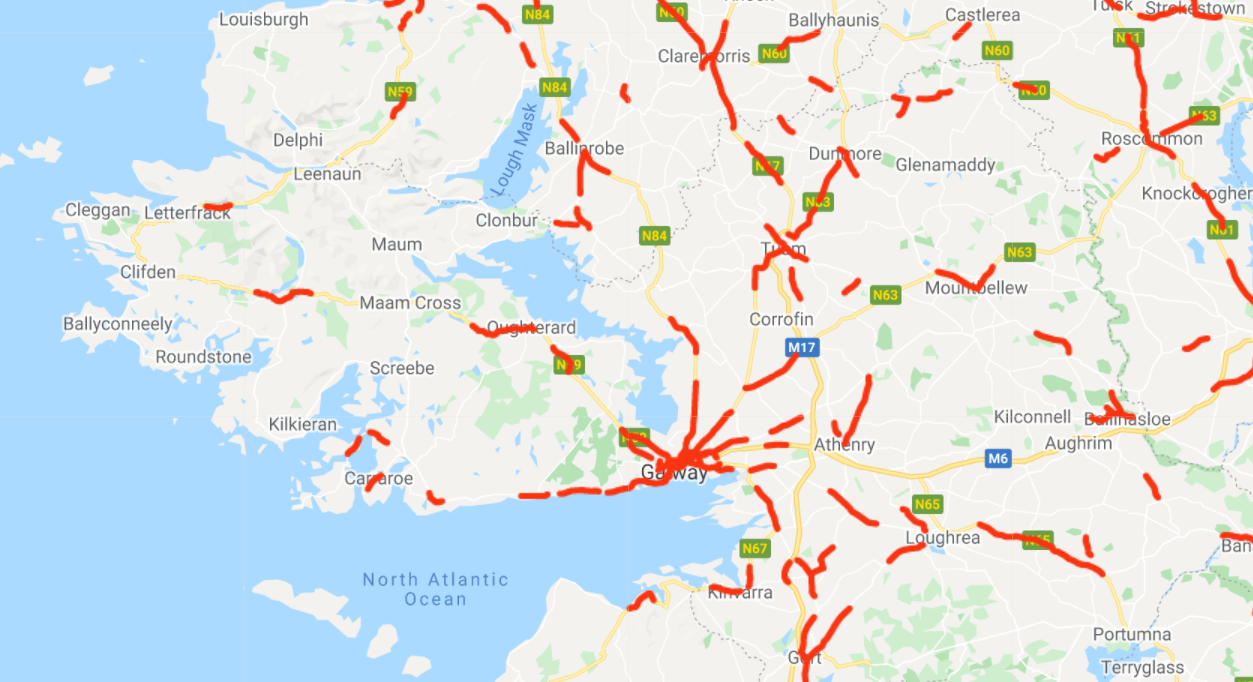 Love 30 Submission on Galway County Speed Limit Review 2021
The Love 30 Campaign made the following submission to Galway County Council in relation to the speed limit review in Galway County.
The Love 30 Campaign wholeheartedly welcomes the proposals by Galway County Council to reduce speed limits on various roads around the county.
However, we are disappointed that no proposals were brought forward to introduce 30 km/h speed limits in town and village centres, on non-estate residential roads, or outside schools. Further, we are concerned that no proposals were brought forward to implement new 60 or 80 km/h speed limits on roads with houses, schools, businesses and on roads with known safety issues.
Love 30 recommends that the draft bye-laws be amended as follows:
Ultimately, 30 km/h should be the default urban speed limit in all areas throughout Galway County, with exceptions for specific roads.
30 km/h speed limits should be introduced in all residential estates, other residential roads and in neighbourhood centres.
Periodic 30 km/h zones should be implemented around all schools and other places of assembly (cinemas, theatres, community centres, religious buildings, etc.), that have large numbers of people arriving and / or departing at the same time.
These 30 km/h speed limit changes should also apply to roads in new housing estates that have not yet been taken in charge and to future housing estates. This can be achieved by setting 30 km/h as the default speed limit across whole towns and villages, with exceptions for specific roads.
In semi-rural and rural areas, roads with ribbon housing should not have speed limits exceeding 50-60 km/h. In some of these cases, the speed limit should be substantially lower.
We ask you to provide a response on each of the points above, on whether they will be included in the bye-laws, and if not, to give a reason. Suitable engineering measures should be taken to make these speed limits self-enforcing.
We urge the Council to do its utmost to continue the process of lowering speed limits in the County with the least possible delay.
The full submission is attached here.